We all know that humans are not exactly perfect, and we are even aware that imperfections are what define us as individuals and make us unique.
However, it often seems that the world insists on the opposite and push us to be the perfect son, the perfect mother, the perfect employee or the perfect bride, just to name a few.
mstake is a community that offers the opportunity to express and wear with pride the fight that every good imperfect human should perform against perfection, since perfection is a tricky idea without which probably we would live calmer.
Join the mstake culture
Objects, gadgets and other stuff to proudly share and show your fight for the cause.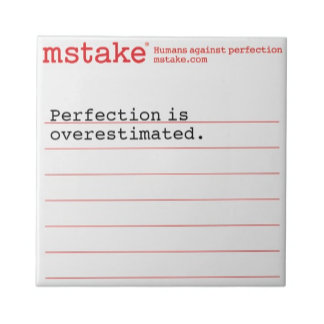 Fight together to fight better
Other brands
Besides to create and make our own products we can also create specific interventions on your products and distribute them in our network and social media profiles.
If you are the responsible of a brand and want to join us,
drop us a line.
Dealers
Want to become a dealer? Our principles are:



Products against perfection




Focus on design




Quality products




Fair cost




Premium customer service
mstake is a brand that focuses on design, has affordable retail and wholesale, uses name brand components and offers premium customer service and warranty programs.
We offer not only fresh ideas and top-notch marketing support but shipping incentives and fair margins. We also love to feature our delaers on or widly popular and fast-growing social media outlets, such as Facebook, Twitter... were we have of thousans of fans.
mstake is your one-stop shop to fight perfection. If you want to be part of this, drop us a line at z@mstake.com
Distribute mstake